Sharon welcomes clients of all ages, abilities and body types/fitness levels/health statuses to her clinic in Taradale, Napier.
Sessions are available
Tuesdays
and
Thursdays 9:30am-4:00pm
,
Wednesdays 9:30am-2:00pm
,
Fridays
10:00am-5:00pm
and
Saturdays
9:00am-1:30pm
, by appointment.
Please
click here
for Sharon's Clinic address.
Sharon welcomes all well clients, who have no

communicabl

e illnesses -

as always - no matter

what's going on in the rest of the world. However, if you have recently had a CV-19 injection, please avoid booking in with her for a

minimum

of 2 weeks afterwards. Thank you.
Since 2000, Sharon has been providing individualised, professional massage therapy for all bodies, all ages and all fitness statuses.

All

are welcome.
Age-related

discounts

- if you're 60 years of age and over or

18 years of age and under, all sessions are discounted by $10 (12 years and under are half the adult charge).
Find us on

Facebook

for last minute cancellation discounts.
All

welcome. Sharon is an equal opportunity therapist.
All bodies, no matter the wrapping, no matter who you are, who you love, how you feel about yourself, what your history is, your age, how you roll, etc... you're welcome.


If Sharon can help, she's happy to.
---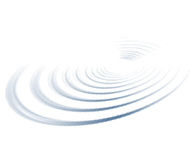 Sharon Elsworth (nee McMaster) provides professional, experienced, client-focused, individualised therapeutic massage to optimise your health and wellbeing.
Massage can help with a wide variety of symptoms and conditions brought about by the stresses of modern life.
And it feels great!
Massage Clinic
Sharon welcomes clients for sessions in her clinic on a Tuesday, Wednesday, Thursday, Friday or Saturday - by appointment.

Tuesdays 9:30am-4:00pm (last session ends at 4:00pm)

Wednesdays 9:30am-2:00pm

Thursdays 9:30am-4:00pm
Fridays 10:00am-5:00pm
Saturdays 9:00am-1:30pm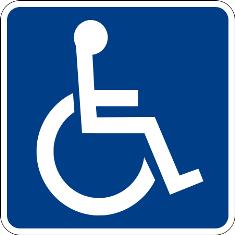 The clinic is wheelchair accessible.






Sharon's Clinic is at 19 Meeanee Road, Taradale, Napier, within premises shared by

Andrew Parton Orthodontist

, Meeanee Midwives

and

MoleMap

.


Click here

for the address on Google Maps.





Contact Sharon for an appointment and experience the benefits massage can bring to your life.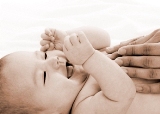 Baby and Young Child Massage Classes
Learn to massage Babies and Young Children
Over 2 consecutive Saturday afternoon sessions - however, this is flexible and the sessions may be combined into 1 session, babies allowing - otherwise the sessions will be held on the 1st and 2nd Saturday of each month, 2:30pm-4:00pm sharp
Sessions are held at Sharon's clinic at 19 Meeanee Road, Taradale, Napier
$50 total per baby/child for both sessions (if the class can be contained to 1 session, price is discounted by $15)
Pregnant Mums and Dads welcome - and other caregivers such as Grandparents, Aunts, Uncles, etc
Contact Sharon for more information or to register your interest (providing your name/s, baby's name, preferred dates and contact information)
OR contact Sharon about organising a private class at your location (for a minimum of 4 babies/children)
Click here for more info